All Aptitude Tests Package
BEST VALUE - SAVE over 80%!
Prepare for CEB/Gartner (SHL), Watson Glaser, Saville Assessment, Kenexa, Cubiks, Talent Q, TalentLens (Pearson), RANRA and more. Buy now and get instant online access for 30 days!
Learn more
197 Tests
3146 Questions
One-off payment
Word Problem Test
Assesses your reading comprehension skills and numerical aptitude. You will be asked to solve mathematical problems based on short texts.
Learn more
7 Tests
140 Questions
One-off payment
What you get with all our tests and packages
30-Day unlimited access

Suitable for preparing for CEB/Gartner, SHL, Cubiks, Harver, Kenexa, RANRA, Saville, Talent Q, TalentLens, Watson Glaser and more!

Online timed test simulation for realistic practice

Detailed instructions and worked solutions for every question

Questions developed by industry experts

Personal performance system to track your progress
How Do Math Word Problems Tests work?
Does your job application require you to pass a math word problem test? Don't worry we've got you covered! Assessment-Training.com offers realistic test simulations developed by psychologists with years of experience designing tests for large publishers such as CEB/Gartner, Talent Q, Kenexa, and TalentLens. 
By clicking the image below you can practice 3 free questions of our math word problem practice tests: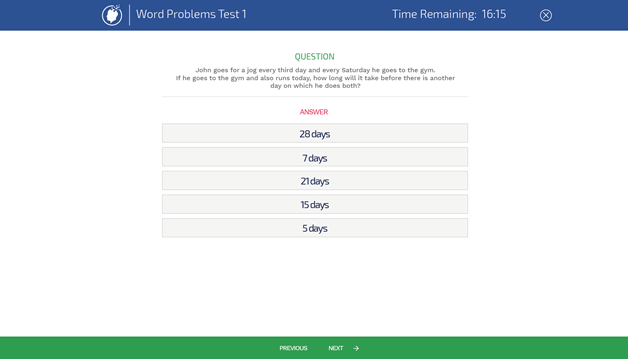 What does a Math Word Problems Test assess?
What you should know about Math Word Problems Tests
Tips and tricks to ace your Math Word Problems Test
Why Assessment-Training.com?