Aldi Assessment Preparation Package
Online Aldi practice aptitude tests that simulate the question types and time frames of the actual Aldi tests. Start training now and improve your scores!
Learn more
66 Tests
1158 Questions
One-off payment
What you get with all of our preparation packages
30-Day unlimited access

Online timed test simulation for realistic practice

Detailed instructions and worked solutions for every question

Questions developed by industry experts

Personal performance tracking system
Aldi Assessment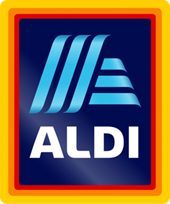 Aldi is a leading supermarket chain with over 10,000 stores in 18 countries. Aldi is the parent company of three large global discount supermarket chains, being Aldi Süd, Aldi Nord, and Trader Joe's.
If you are applying to one of the Aldi graduate schemes, Aldi apprenticeships, Aldi store assistant, Store manager, or Aldi Deputy Manager positions, you will usually be asked to perform a few assessment tests published for Aldi by Saville Assessment (formerly Saville Consulting). Depending on the position you're applying to you can expect to have to perform well on Aldi individual assessment elements like numerical-, verbal-, diagrammatic reasoning, Situational Judgement Tests, and more. As a candidate, you always have the right to know up-front which tests you can expect during the assessment. Make sure you verify this before you take the actual aptitude tests.
Assessment-Training.com offers a tailor-made package of tests especially made to mimic the Aldi Assessment tests. Start your training now to make sure that you're fully prepared! By practicing these tests, you will familiarize yourself with the different formats and maximize your chances to ace your assessment and land that job at Aldi. 
The Assessment-Training.com Aldi Assessment Preparation Package consists of:
Aldi Verbal Analysis Test
Aldi Numerical Analysis Test
Aldi Diagrammatic Analysis Test
Aldi Abstract Reasoning Test
Aldi Verbal Comprehension Test
Aldi Numerical Comprehension Test
Aldi Spatial Reasoning Test
Aldi Diagrammatic Reasoning Test
Aldi Situational Judgement Test
All of our practice tests come with extensive explanations and a description of how the questions can be solved. Furthermore, our Personal Progression System will help you track your progress and give a detailed view of your performances. This system will help you identify your stronger and weaker points and provides insight into your areas of development. The progression tool keeps track of your scores, test times, and overall progress.
Start training now and get immediate access to the tests and practice 24/7 on your computer, phone, or tablet!
Aldi Video Interview and STAR-Method
Aldi Verbal Analysis Aptitude Test
Aldi Numerical Analysis Test
Aldi Diagrammatic Analysis Test
Aldi Abstract Reasoning Test
Aldi Verbal Comprehension Test
Aldi Numerical Comprehension Test
Aldi Spatial Reasoning Test
Aldi Diagrammatic Reasoning Test
Aldi Situational Judgement Test
About Assessment-Training.com