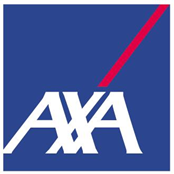 AXA is a French multinational insurance company that engages in global insurance, investment management, and other financial services.
If you're applying to a position at AXA you will usually be asked to perform several online tests, before advancing to the interview and possible assessment center rounds of the recruitment process. Depending on the position you're applying to you can expect several aptitude tests supplied by CEB/Gartner (formerly SHL). Almost all candidates will have to complete a numerical-, verbal- and in some cases also inductive reasoning test. As a candidate, you always have the right to know up-front which tests you can expect during the assessment. Make sure you verify this before you take the actual aptitude tests.
Assessment-Training.com offers a tailor-made package of tests especially made to mimic the AXA – CEB/Gartner Aptitude Tests. Start your training now to make sure that you're fully prepared! By practicing these tests, you will familiarize yourself with the different formats and maximize your chances to ace your assessment and land that job at AXA. 
The Assessment-Training.com AXA – CEB/Gartner Preparation Package consists of:
CEB/Gartner Numerical Reasoning Test
CEB/Gartner Verbal Reasoning Test
CEB/Gartner Inductive Reasoning Test
CEB/Gartner Reading Comprehension Test
CEB/Gartner Deductive Reasoning Test
CEB/Gartner Calculation Test
CEB/Gartner SJT
CEB/Gartner Error Checking Test
All of our practice tests come with extensive explanations and a description of how the questions can be solved. Furthermore, our Personal Progression System will help you track your progress and give a detailed view of your performances. This system will help you identify your stronger and weaker points and provides insight into your areas of development. The progression tool keeps track of your scores, test times and overall progress.
Start training now and get immediate access to the tests and practice 24/7 on your computer, phone or tablet!