Unlock our complete testing platform with the All Aptitude Tests Package. This package offers the best preparation for the full range of different tests that employers use during their application process. The all aptitude test package helped more than 1 million users prepare for their assessment tests.
Buy the package and get direct access to our online training platform. It's a one-time payment so no recurring fees. Our tests include fully worked solutions and a personal performance system to track your progress. You can practice on any device! You save up to 80% when you choose our All Aptitude Test Package compared to buying a single test package. Below you find an overview of all the test categories you get direct access to.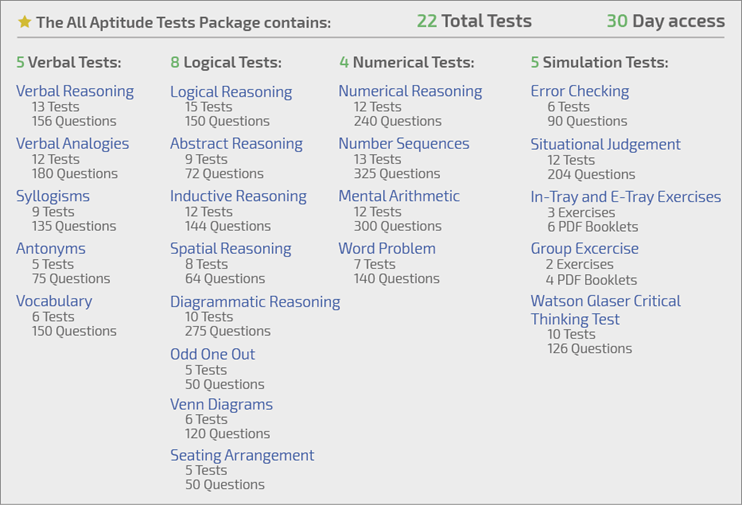 Psychometric tests
Psychometric tests are used more and more by employers during recruitment procedures. These tests help to give the employing organisation a better evaluation of the candidate's suitability for the job that they're applying for. Assessment-Training.com offers the comprehensive All Tests Package to help you prepare for your assessment and positively distinguish yourself from other candidates. Below you will find more information per test category. 
Verbal Tests:
Logical Tests:
Numerical Tests:
Simulation Tests:
First, want to try some free exercises? Practice some free tests here.