CEB/Gartner Preparation Package
Full-length practice tests featuring questions of the same style and difficulty of the actual test. Practice now, track your scores and ace it!
Learn more
80 Tests
1357 Questions
One-off payment
What you get with all our tests and packages
30-Day unlimited access

Suitable for preparing for CEB/Gartner, SHL, Cubiks, Kenexa, RANRA, Saville, Talent Q, TalentLens, Watson Glaser and more!

Online timed test simulation for realistic practice

Detailed instructions and worked solutions for every question

Questions developed by industry experts

Personal performance system to track your progress
CEB/Gartner Assessment practice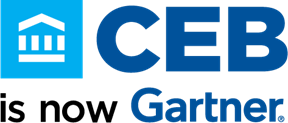 CEB/Gartner, part of Gartner (and formerly known as SHL), is a global psychometric test publisher, talent measurement consultancy, and occupational psychology specialist. CEB/Gartner operates in over 30 languages and has a presence in over 50 countries. They have assessed over 8 million candidates and delivered more than 40 million assessments last year alone. Numerous Fortune 500 companies, FTSE 100 corporations as well as SME's are among their clients.
At Assessment-Training.com we offer an extensive CEB/Gartner Preparation Package to practice, to be sure you will ace your CEB/Gartner Assessment. Through practice, you will be able to score higher on your aptitude test, which in turn will increase the chances of you securing the job!
The CEB/Gartner Preparation Package consists of the following tests:
CEB/Gartner Numerical Reasoning Test
CEB/Gartner Verbal Reasoning Test
CEB/Gartner Inductive Reasoning Test
CEB/Gartner Reading Comprehension Test
CEB/Gartner Deductive Reasoning Test
CEB/Gartner Calculation Test
CEB/Gartner SJT
CEB/Gartner Error Checking Test
In addition, with our Personal Progress Tracking System, you will be able to keep track of your performance and compare yourself with your norm group.
CEB/Gartner Numerical Reasoning Test
CEB/Gartner Verbal Reasoning Test
CEB/Gartner Inductive Reasoning Test
CEB/Gartner Reading Comprehension Test
CEB/Gartner Deductive Reasoning Test
CEB/Gartner Calculation Test
CEB/Gartner Situational Judgement Test
CEB/Gartner Error Checking Test
CEB/Gartner Personality Test
CEB/Gartner Mechanical Comprehension test
About Assessment-Training.com